welcome
to amstel
eiland
living in
the luxury of
freedom
Peace and quiet. A quality so rare and precious that it feels like wealth indeed. Wide, sweeping views and an abundance of fresh air. With, at most, only the sound of birdsong or a passing boat to make you realise that you are not alone. Amstel Eiland is an exceptional place to embrace tranquillity, live in all serenity, come home to, and lead a wonderful lifestyle.
There is only one opportunity to live on an island on the beautiful River Amstel, which winds its way through picturesque rural landscapes all the way up to the city of Amsterdam. This opportunity is exclusively to be found on Amstel Eiland. Get to know a part of the Netherlands that cannot be compared to anywhere else.
The peaceful rhythm of nature sets the beat of the day in this special location. Broad vistas over the water and meadows form the backdrop to a life lived in the luxury of freedom. Within this breathtaking still-life painting, you come home to a high-end villa or apartment with exceptional living qualities. A safe haven where you live without a care, because you know that a concierge is permanently present who takes care of security, maintenance and daily matters upon the island.
Just outside Amsterdam, in the stretch of river flowing between Ouderkerk aan de Amstel and the hamlet of Zwarte Kat, thirteen completely gas-free self-build plots are available on Amstel Eiland. Thirteen outstanding pieces of the Netherlands for people who wish to keep the dynamism of the city within easy reach while fully appreciating the charms of the great outdoors in an exclusive setting.
I would like to be informed about Amstel Eiland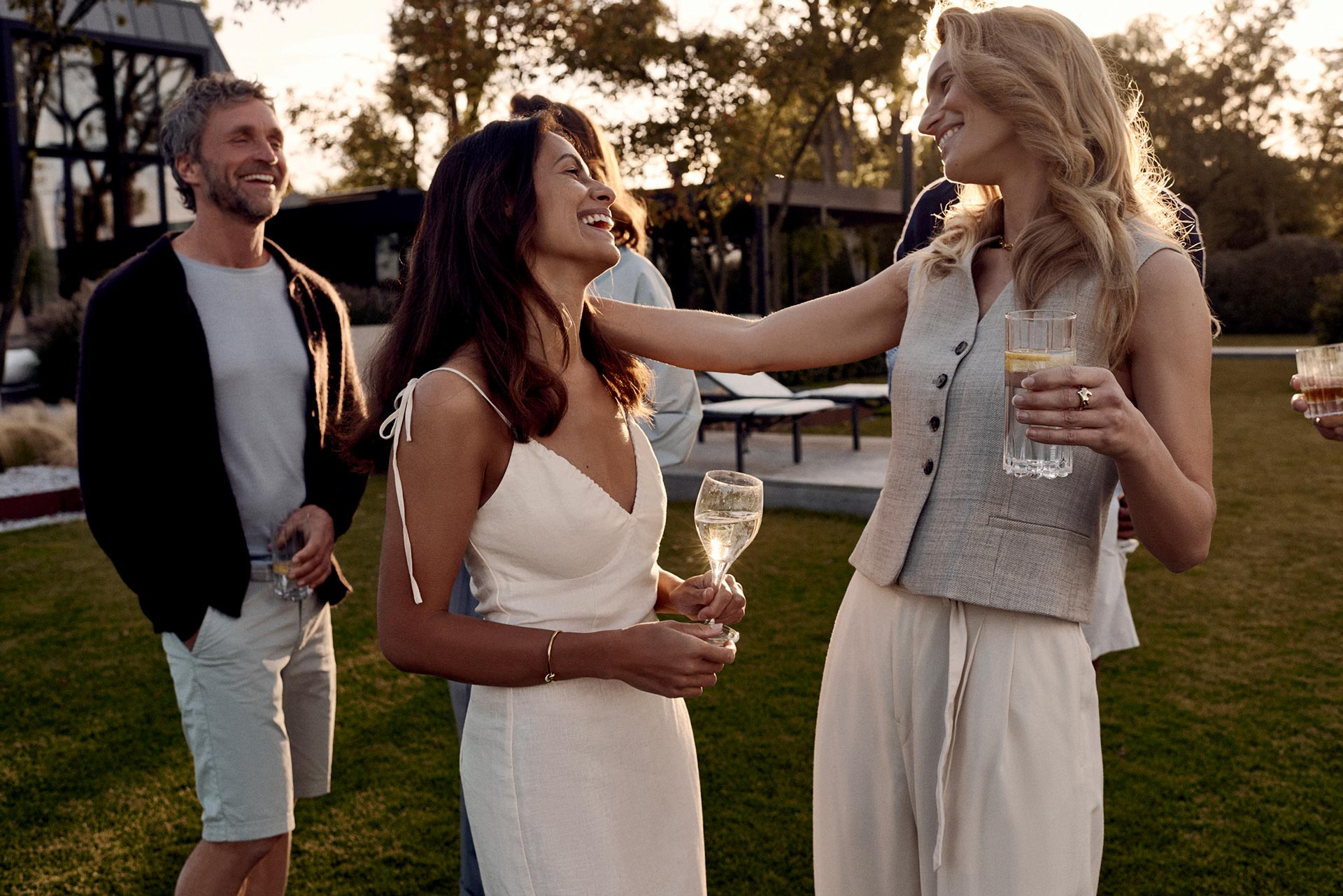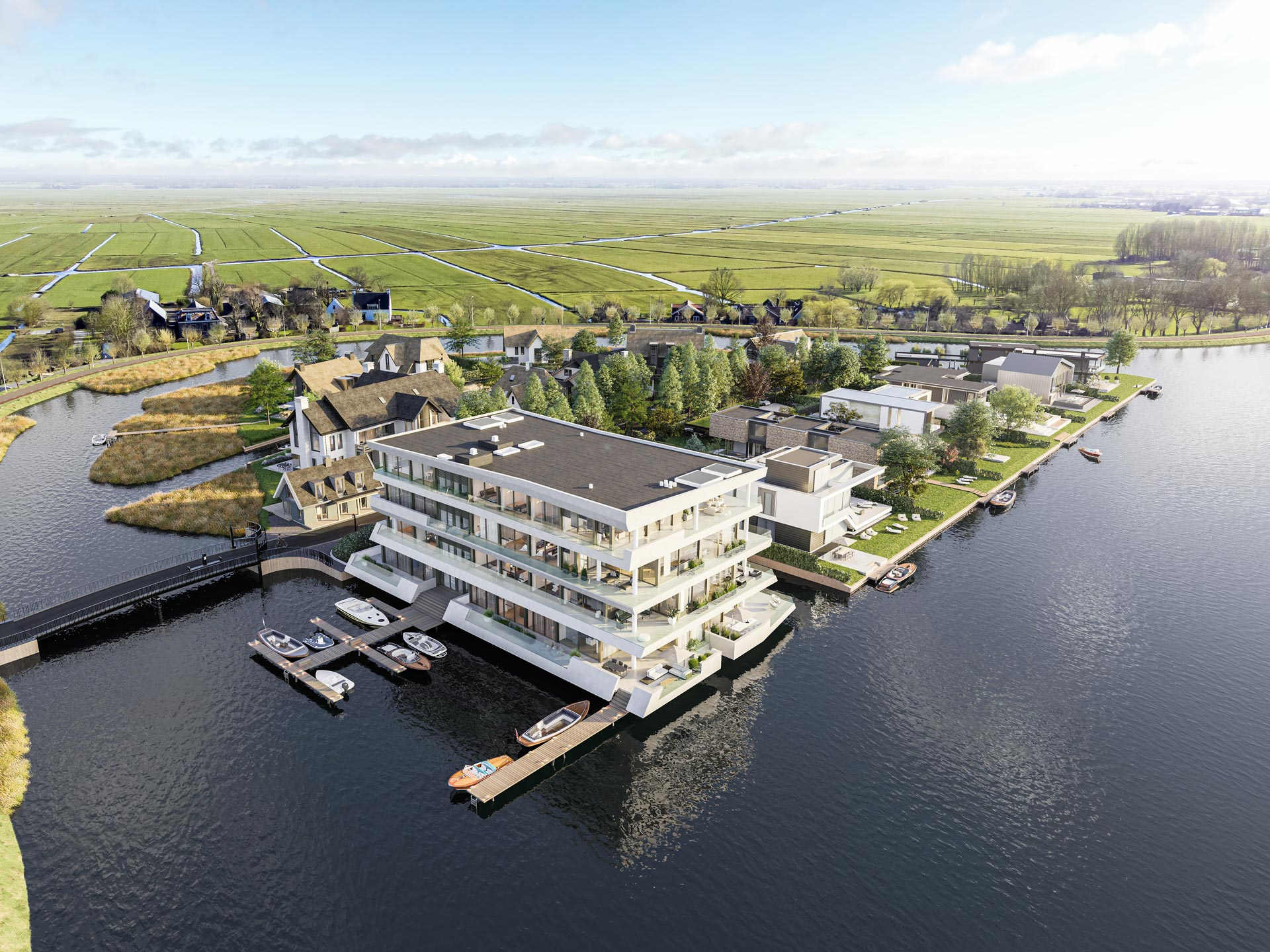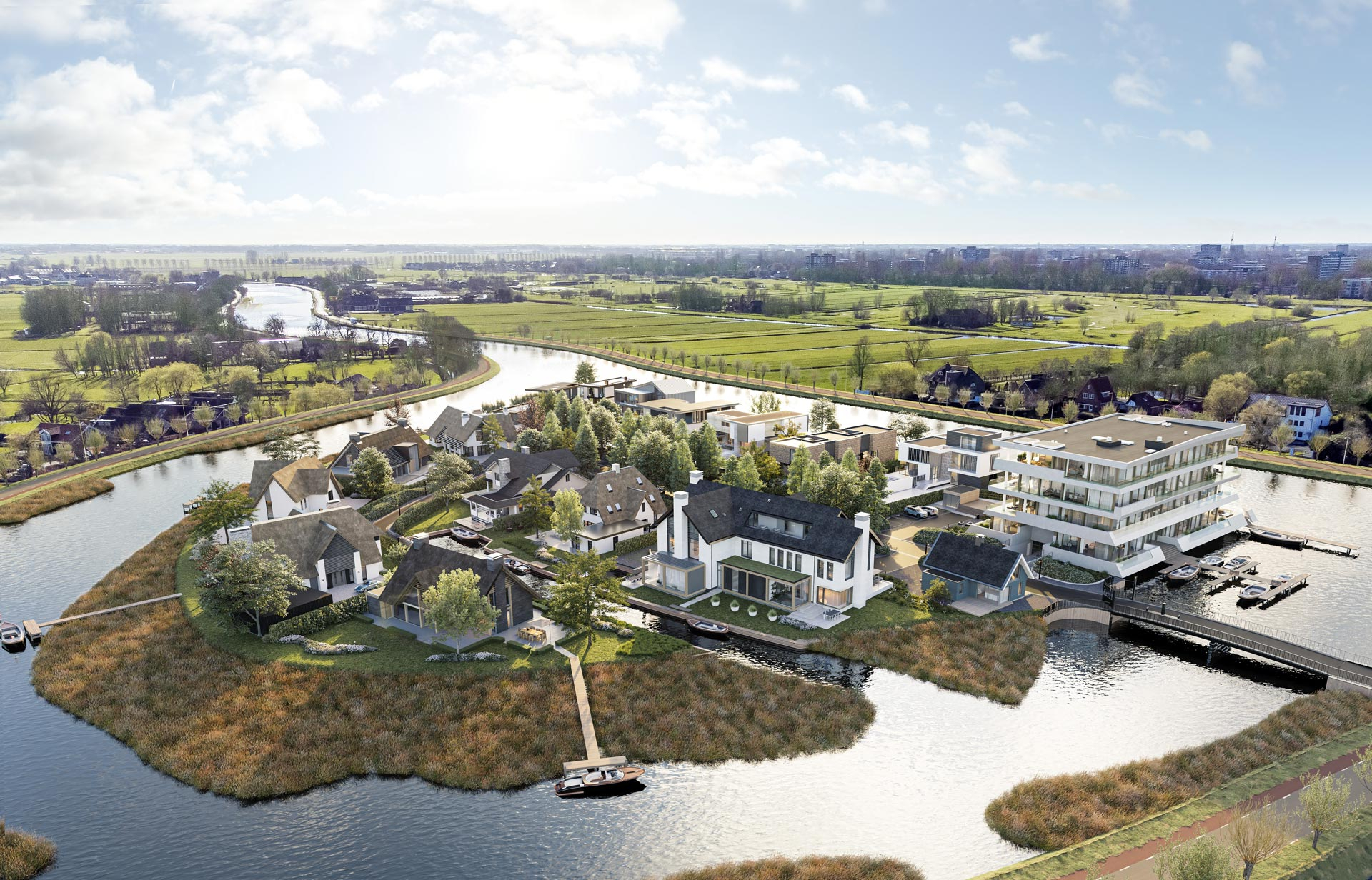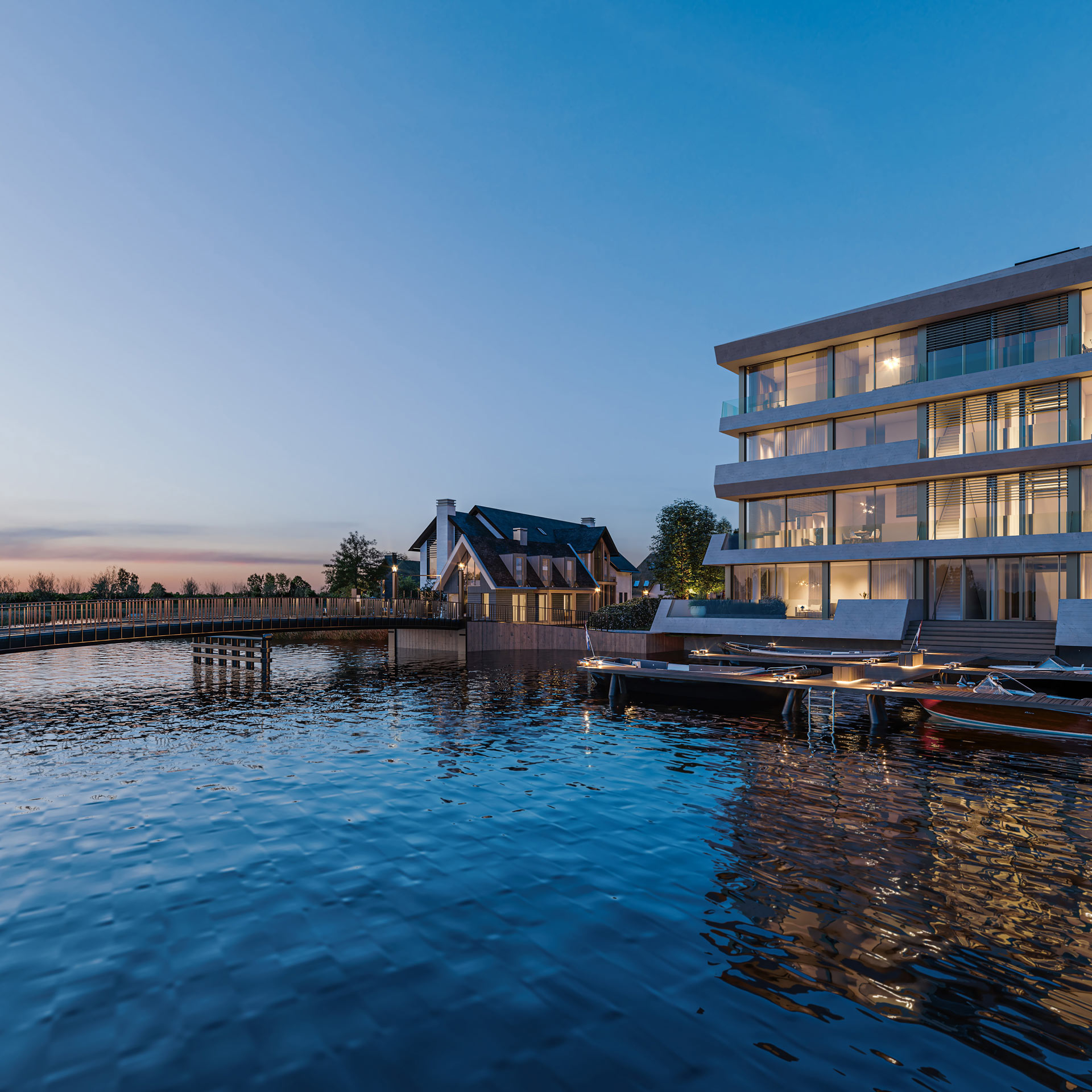 ULTIMATE PRIVACY AND SECURITY
Living on Amstel Eiland means being able to enjoy specific privileges. Quietness and fresh air are the most normal experiences in the world here. Just like ultimate privacy and security. After all, Amstel Eiland is a private island that is supervised by a concierge and may exclusively be accessed by residents and guests. Representatives of companies that provide shopping, maintenance or other services are only granted access after registering with the concierge.
The guidelines for the layout and construction of the island are set out in a quality passport that ensures that each villa can be optimally protected against prying eyes or trespass. What's more, the island can only be entered in one way: via bridge from Rondehoep West. This well-lit bridge is equipped at its halfway point with an entrance gate featuring an intercom and camera. Residents are granted automatic access based on licence plate recognition.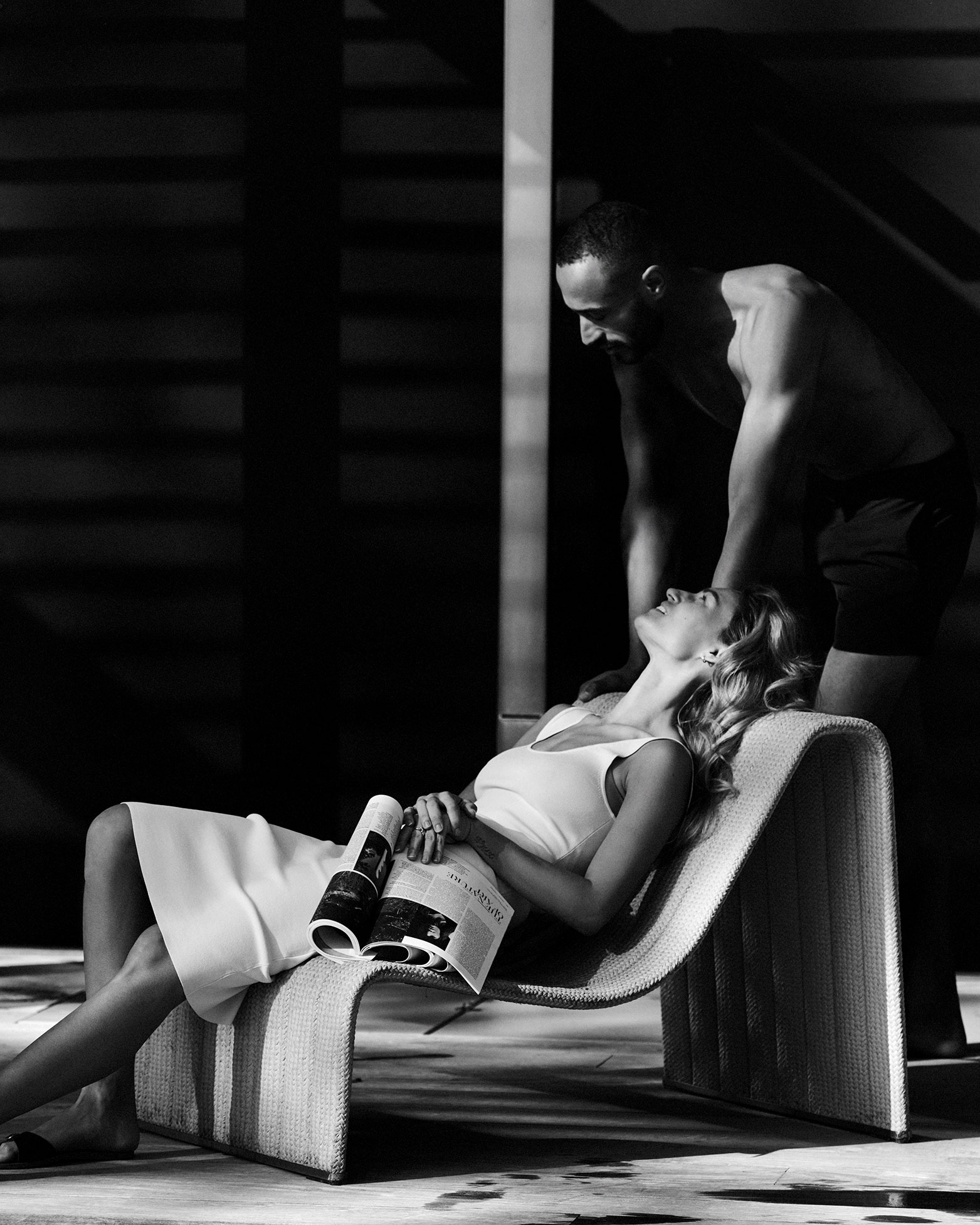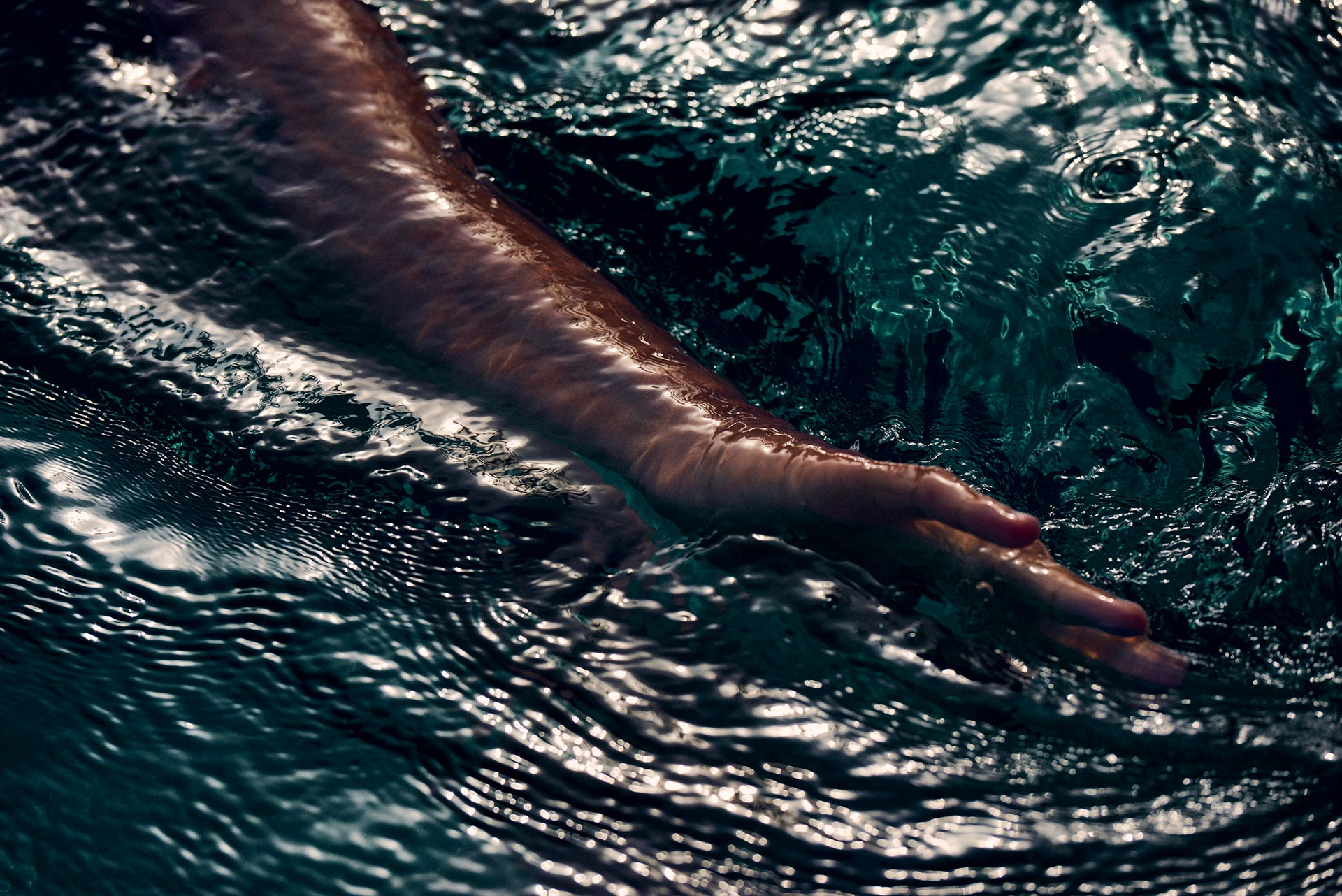 LIVING IN THE LUXURY OF FREEDOM
On Amstel Eiland, thirteen unique plots are available for high-end water villas. These are extremely spacious plots, ranging from 1,035 m² to 1.825 m². Each and every one of them provides a wonderful location for you and your architect to create a striking dwelling offering a magnificent view. With comfortable living areas both indoors and outdoors.
Depending on the type of plot, there are possibilities to construct a swimming pool, a marina or a boathouse. Or a jetty on the waterfront. Boat owners living in the apartments may use the private marina or the moorings alongside the waterway in the middle of the island.
In addition, fifteen luxury apartments will also become available on Amstel Eiland, divided over two small-scale apartment buildings. The apartments offer extremely generous living spaces, large outdoor areas and comfortable facilities such as a gym with a sauna, as well as underground parking.
Keep me informed
Are you interested in the opportunities that Amstel Eiland offers? If so, we invite you to provide us with your contact details so that we can keep you up to date with our latest news.