The Amstel and the surrounding Amstelland region have been a popular spot for centuries. For some people, it was a place to live, while for others it was a recreation area. Or as somewhere to work. In the 16th century, wealthy Amsterdammers established their country estates along the Amstel to daydream along the water's edge. Rembrandt van Rijn often explored the Amstelland region in search of interesting images and compositions that he could later elaborate on in his paintings.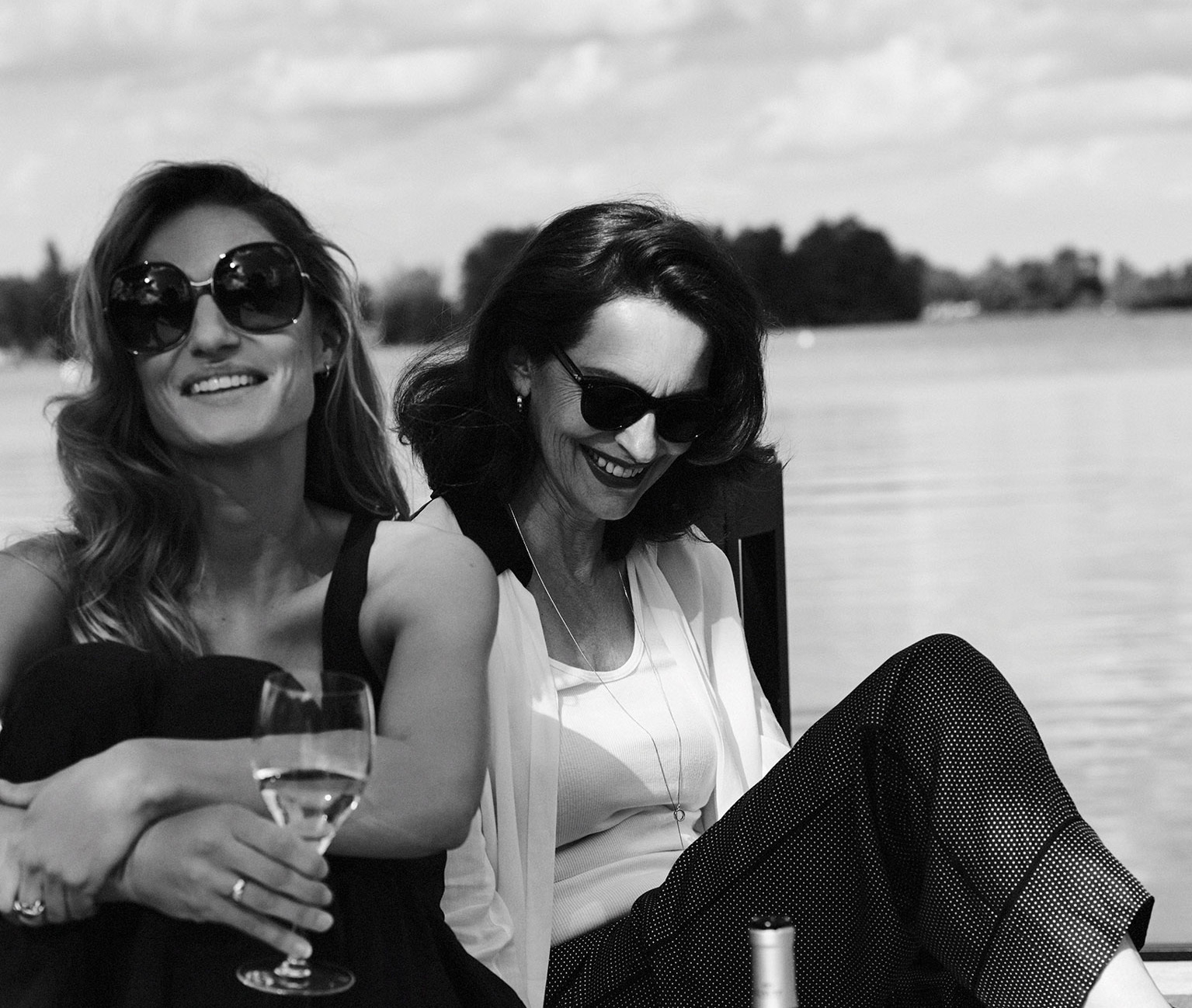 Amstel Eiland lies in the middle of nature, but also in the immediate vicinity of pleasant bustle. The village of Ouderkerk aan de Amstel is almost literally a stone's throw away. Amenities that culinary enthusiasts will welcome are also close at hand: just five minutes from home you will find four restaurants with a mention in the Michelin Guide: Ron's Gastobar Indonesia, Jamie van Heije, De Kruidfabriek by Lute and – a little further away – De Voetangel.
Other culinary destinations to be found nearby include Loetje aan de Amstel and Brasserie Paardenburg. There are also plenty of Michelin-starred establishments within a short distance: Tante Koosje and 't Amsterdammertje in Loenen aan de Vecht, De Nederlanden in Vreeland, and quite a few in Amsterdam. It goes without saying that you can also find everyday facilities such as a supermarket and a pharmacy in Ouderkerk aan de Amstel.
Designer stores, fashion shops, gift shops, food specialists, wine shops, perfumeries, jewellers, home furnishing shops: at roughly a fifteen-minute drive from Amstel Eiland there are plenty of opportunities for a spot of shopping in the retail centre of Amstelveen or at the Groot Gelderlandplein in Amsterdam Buitenveldert. And for anyone who wants to pay a quick visit to the centre of Amsterdam, the P.C. Hooftstraat is only 25 minutes away by car.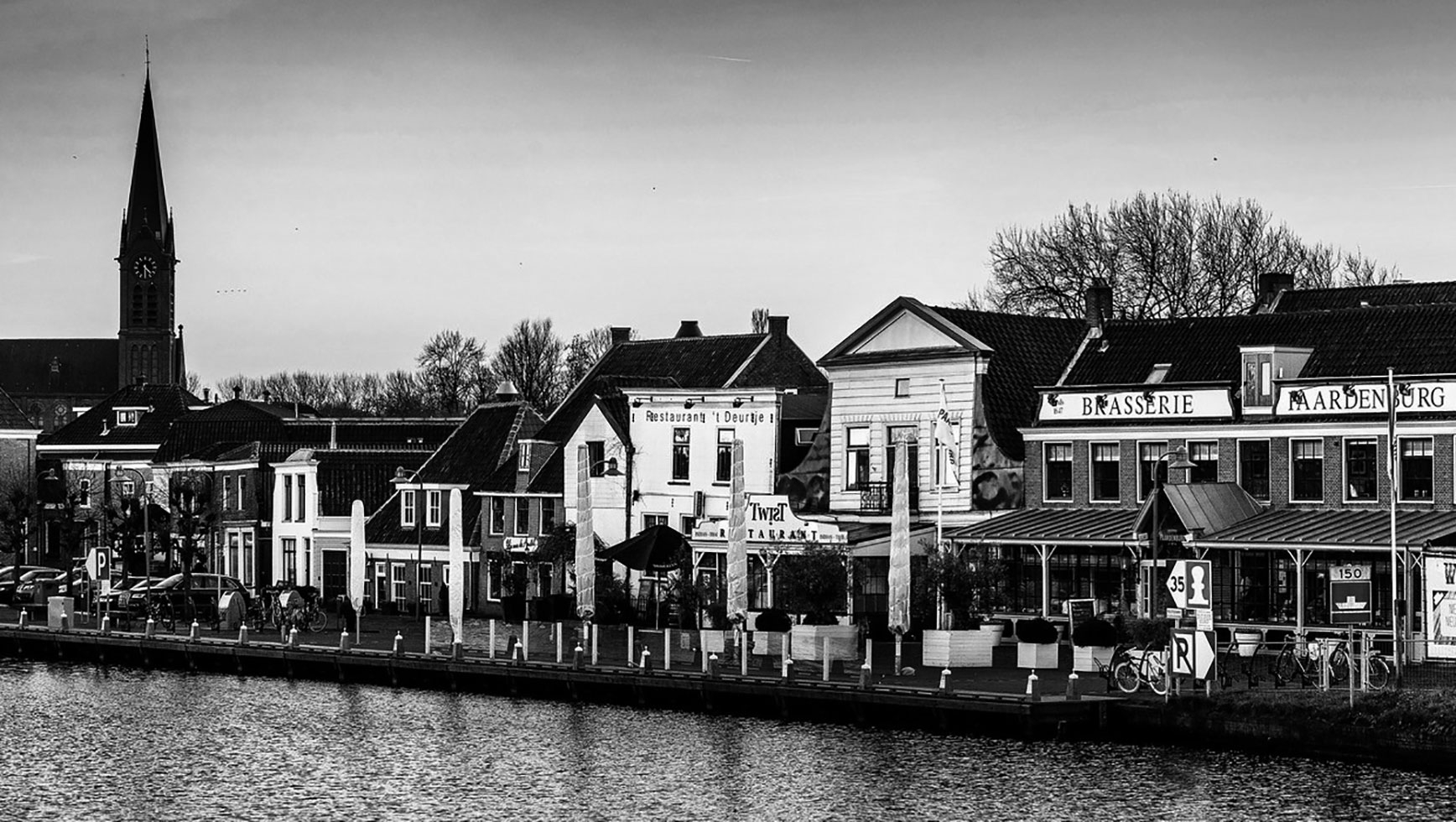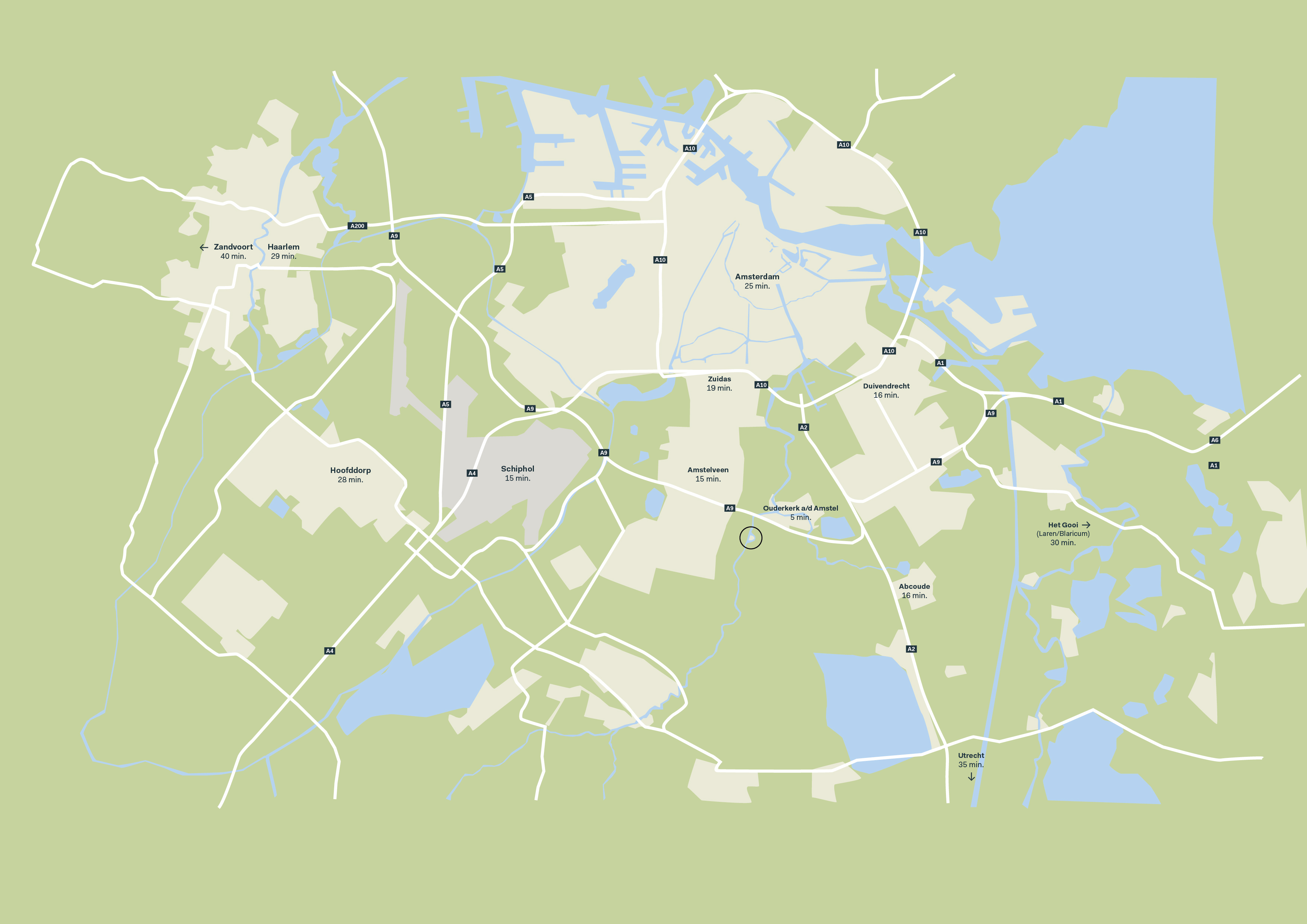 AN EXCLUSIVE FIRST-CLASS LOCATION
Amstel Eiland is particularly favourably located; nestling in the middle of nature and yet nearby all the advantages that the Randstad has to offer.
The centre of Ouderkerk aan de Amstel is just five minutes away by car, a trip that takes just a minute longer by bike. The centre of Amstelveen is a quarter of an hour's drive away, the Amsterdam Zuidas is less than 20 minutes away and Utrecht just 35 minutes. The two key motorways close by – the A2 and the A9 – offer quick access to all parts of the country. And if you want to go further afield, no problem: Schiphol Airport can also be reached within 15 minutes.
Medical facilities are also available in the immediate vicinity. There are several doctor's surgeries in the area, and the Amstelland Hospital and the Amsterdam Medical Centre are a mere a fifteen-minute drive away.